If your flight has been delayed you could claim up to £520 flight delay compensation per person
You can even go back 6 years!
Check For Free
How It Works
Complete Form
Use our online flight checker to determine whether your flight qualifies for compensation. All you need is your flight number and date of flight to discover how much you could be owed.
We'll Assess Your Case
Your case will be handled by expert Solicitors who will send a formal Letter of Claim to the airline on your behalf. If they fail to recognise your claim for compensation, we will take legal action on your behalf.
Airline Issues Payment
Once the airline agrees to pay out your claim, we will send the settlement cheque directly to you.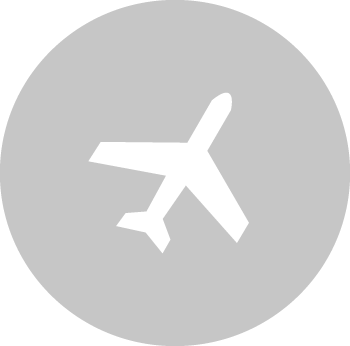 The Ruling
The legislation for flight compensation by the EU/UK Law, EU Law 261/UK Law 261 gives you the right to claim for delayed or cancelled flights.
The Problem
Claiming yourself can be a long, laborious and stressful experience. More often than not the airlines will either ignore your letters, or try to say the claim is not valid.
The Solution
With myFlightDelayed.com your claim is hassle free and backed up by a team of expert Solicitors. We offer a no win no fee basis, meaning that you don't pay us a penny unless we're successful in claiming your compensation.
Compensation Amounts You Can Claim
Flight delay compensation amounts are set by EU Law 261/UK Law 261. The amount you can claim depends upon length of the delay and the flight distance.
The amount is not dependent upon how much you paid for your ticket and every passenger is eligible for compensation including claims for child passengers. The level of compensation available for valid (airline name) flight delay claims is set out below:
Flight Delay Compensation Amounts
| Flight Distance | Length Of Delay | Compensation Amount |
| --- | --- | --- |
| Up to 1,500km | 3 hours or more | £220 |
| 1,500km - 3,500km | 3 hours or more | £350 |
| Over 3,500km | Between 2 EU Member States & 3 hours or more | £350 |
| Over 3,500km | 3-4 hours | £350 |
| Over 3,500km | More than 4 hours | £520 |